Support our toy library without it costing you anything!
You, your friends and family can get money for the Toysaurus toy library for free. Just shop through GIVT.CZ and we will receive free donations, even for gift cards. You do not have any extra cost for shopping through Givt. But GIVT gives us a small percentage of the amount spent after completing your purchase.
How to shop through GIVT.cz?
First enter www.givt.cz in the search engine, you will get to the main page. On the blue bar in the "Nákupem na" field, select the online store that interests you  and in the "přispívám na" box, select Toysaurus organization.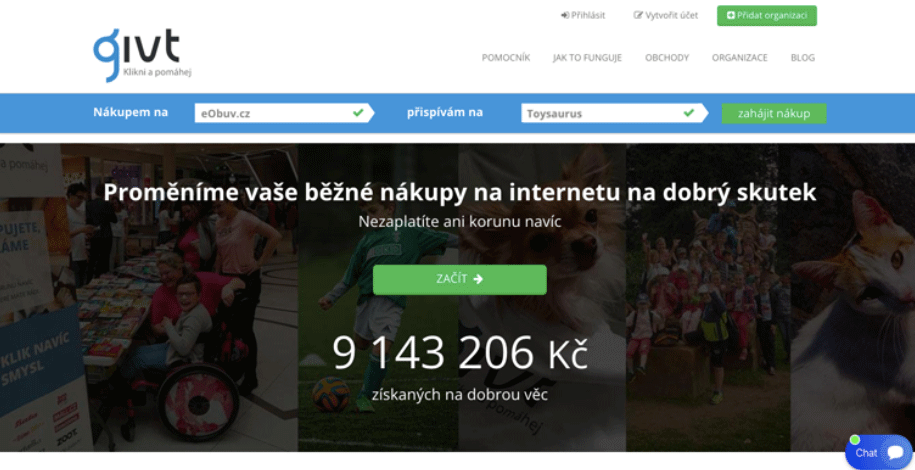 After pressing the "Zahájit nákup" button, Givt will give you the choice to continue as an anonymous customer or log in to your account. After choosing your preference, Givt will inform you before redirecting to the online store how much money the merchant gives us from your purchase.